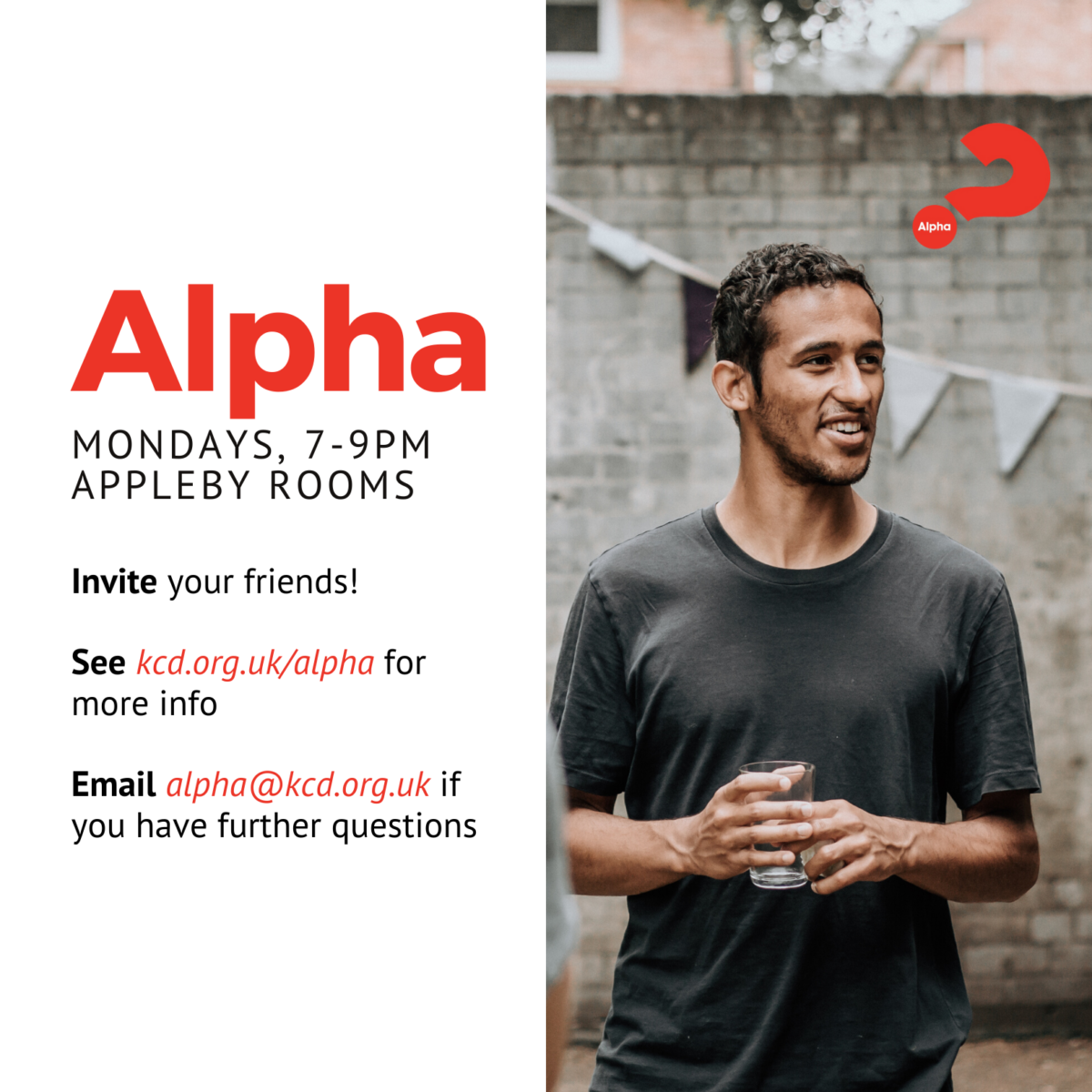 The Alpha Course is designed for people interested in exploring the fundamentals of Christian faith in an informal and friendly environment.
Over a number of weeks you'll have the opportunity to investigate such questions as 'Who is Jesus?', 'How can we have faith?', and 'What about the Church?' – with plenty of space to share your opinions, ask questions and build friendships along the way!
It will run 7.00pm-9.00pm on consecutive Monday evenings from 17 January in The Appleby Rooms
Come and explore the Christian faith with good food and good company!
For more information, please email alpha@kcd.org.uk