June Project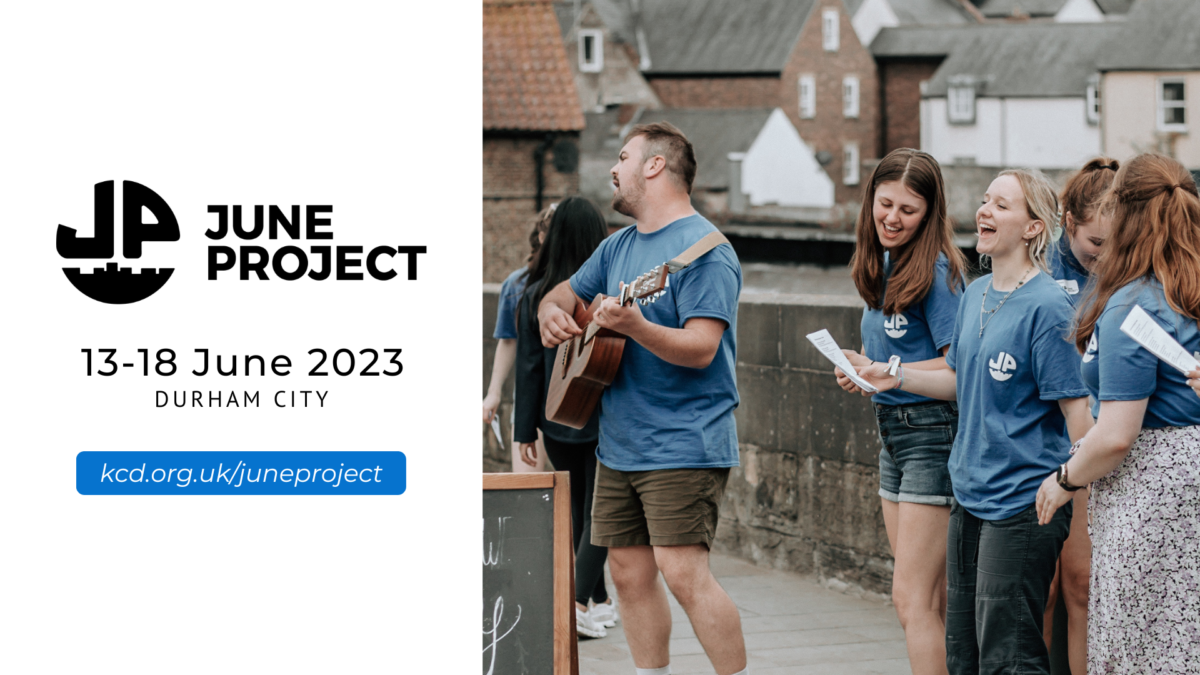 June Project is Kings' annual outreach week, bringing together many aspects of the life and mission of the church. Through June Project we want to see God transforming hearts, lives and communities. We love to bless people in practical ways, to speak truth and hope into people's lives, and to ask God to work in the hearts of every individual in this city.
June Project outreach supports and builds on our regular activities throughout the year, as well as exploring new opportunities.
See our events timetable below for what's happening during the week!
If you see our teams out around Durham, do come up and say hello!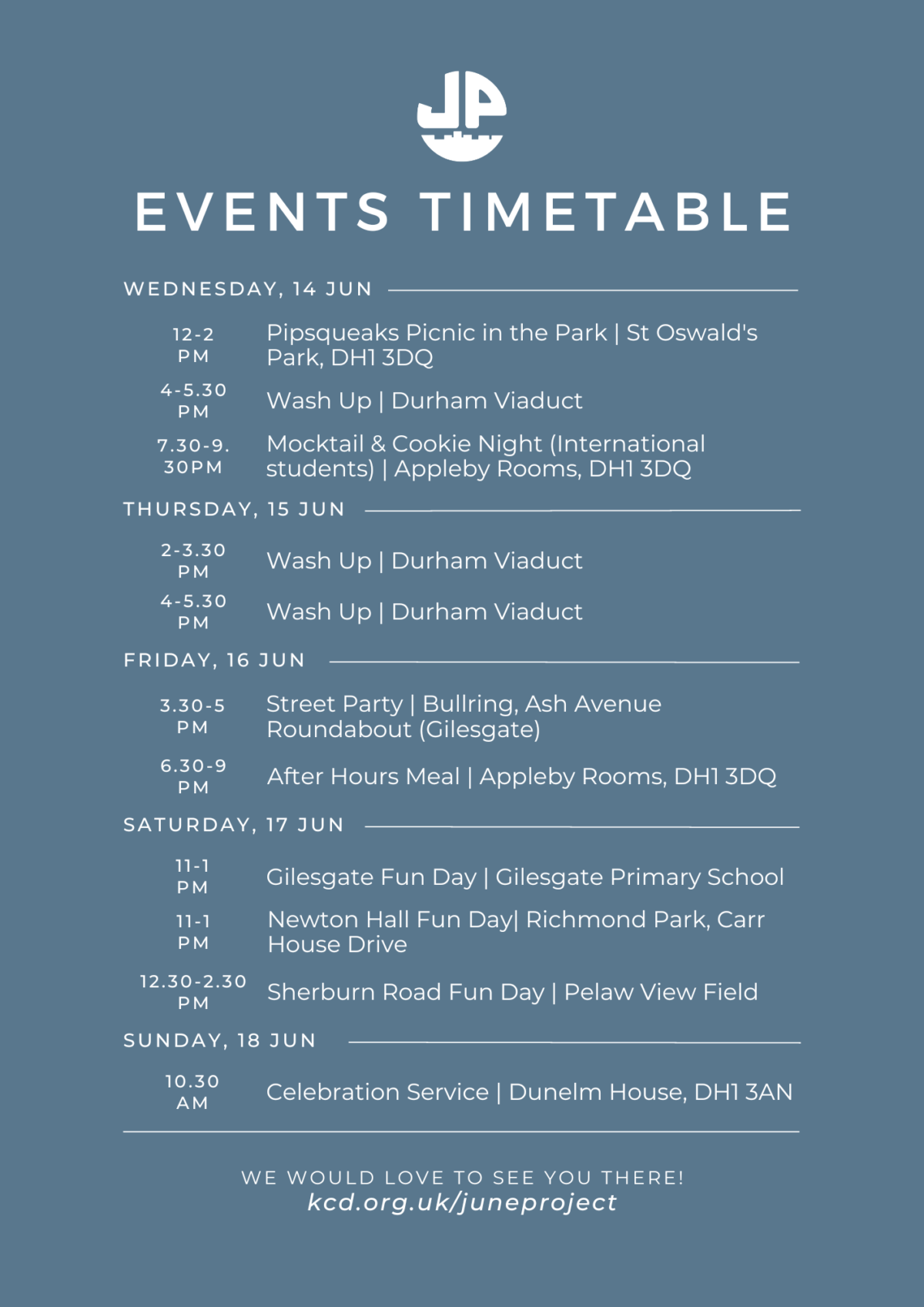 Wednesday, 14 June
12-2pm | St. Oswald's Park | Pipsqueaks Picnic in the Park
4-5.30pm | Viaduct | Wash Up
7.30-9.30pm | Appleby Rooms | Mocktail & Cookie Night (international students)
---
Thursday, 14 June
2-3.30pm + 4-5.30pm | Viaduct | Wash Up
---
Friday, 16 June
3.30-5pm | Bullring/Ash Avenue Roundabout | Street Party
6.30-9.00pm | The Appleby Rooms | After Hours Meal
---
Saturday, 17 June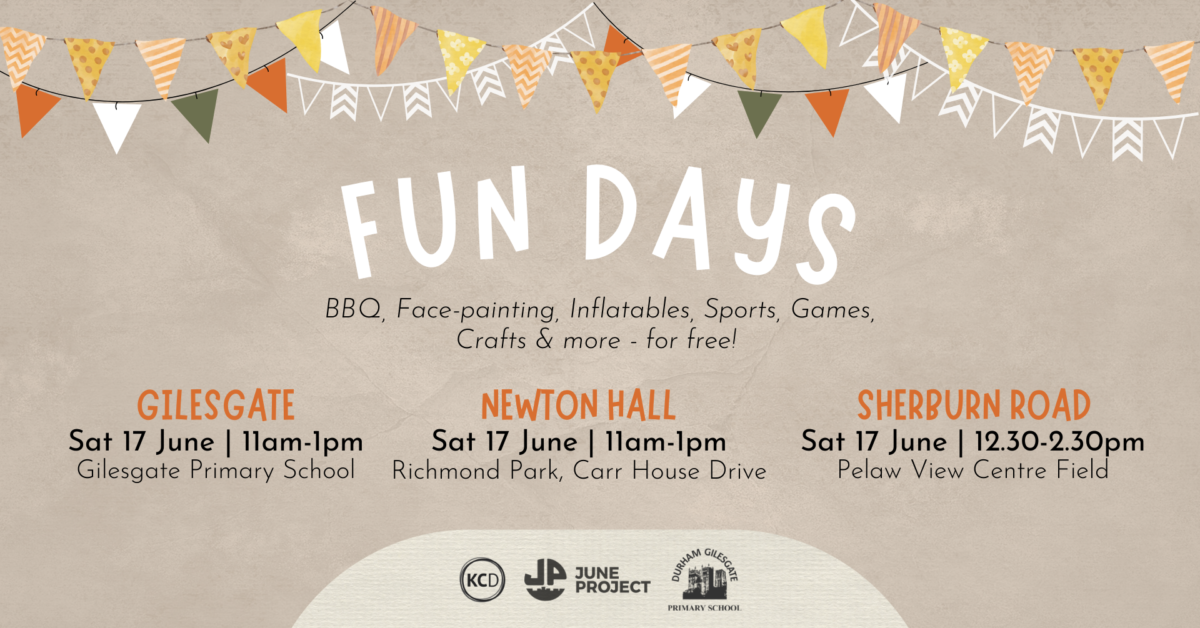 11am-1pm | Gilesgate Primary School | Gilesgate Fun Day
11am-1pm | Richmond Park, Newton Hall | Newton Hall Fun Day
12.30-2.30pm | Pelaw View Field | Sherburn Road Fun Day
---
Sunday, 18 June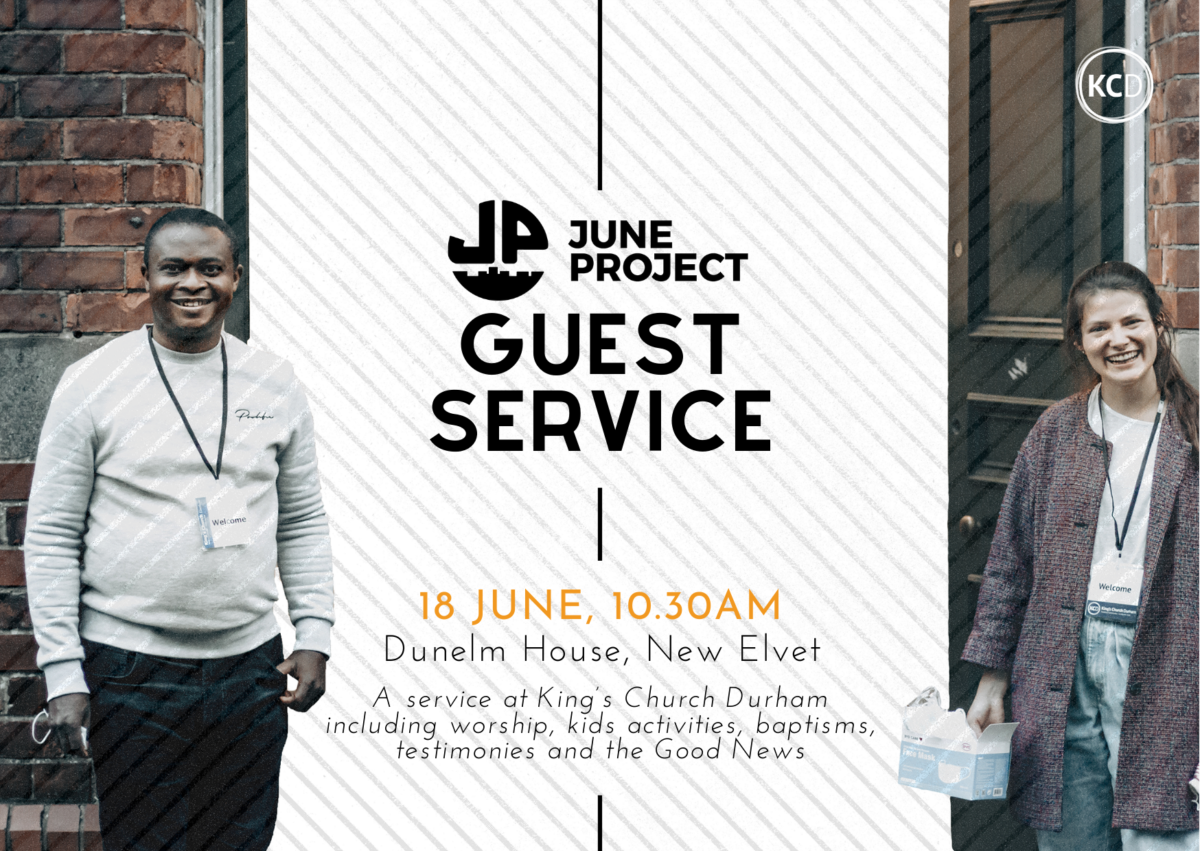 10.30am-12noon | DSU, City Centre | Celebration Service
---
Getting Involved in June Project
Find out more about JP23 and how to get involved here: