June Project is Kings' annual outreach week, bringing together many aspects of the life and mission of the church. Through June Project we want to see God transforming hearts, lives and communities. We love to bless people in practical ways, to speak truth and hope into people's lives, and to ask God to work in the hearts of every individual in this city.
June Project outreach supports and builds on our regular activities throughout the year, as well as exploring new opportunities. We'll be doing our usual mix of garden projects, street evangelism, prayer, community service, schools work, after-school activities, outreach to the local estates, coffees at the station and more.
We will be hosting several events which we would love you to come along to, whether you usually come to Kings or not.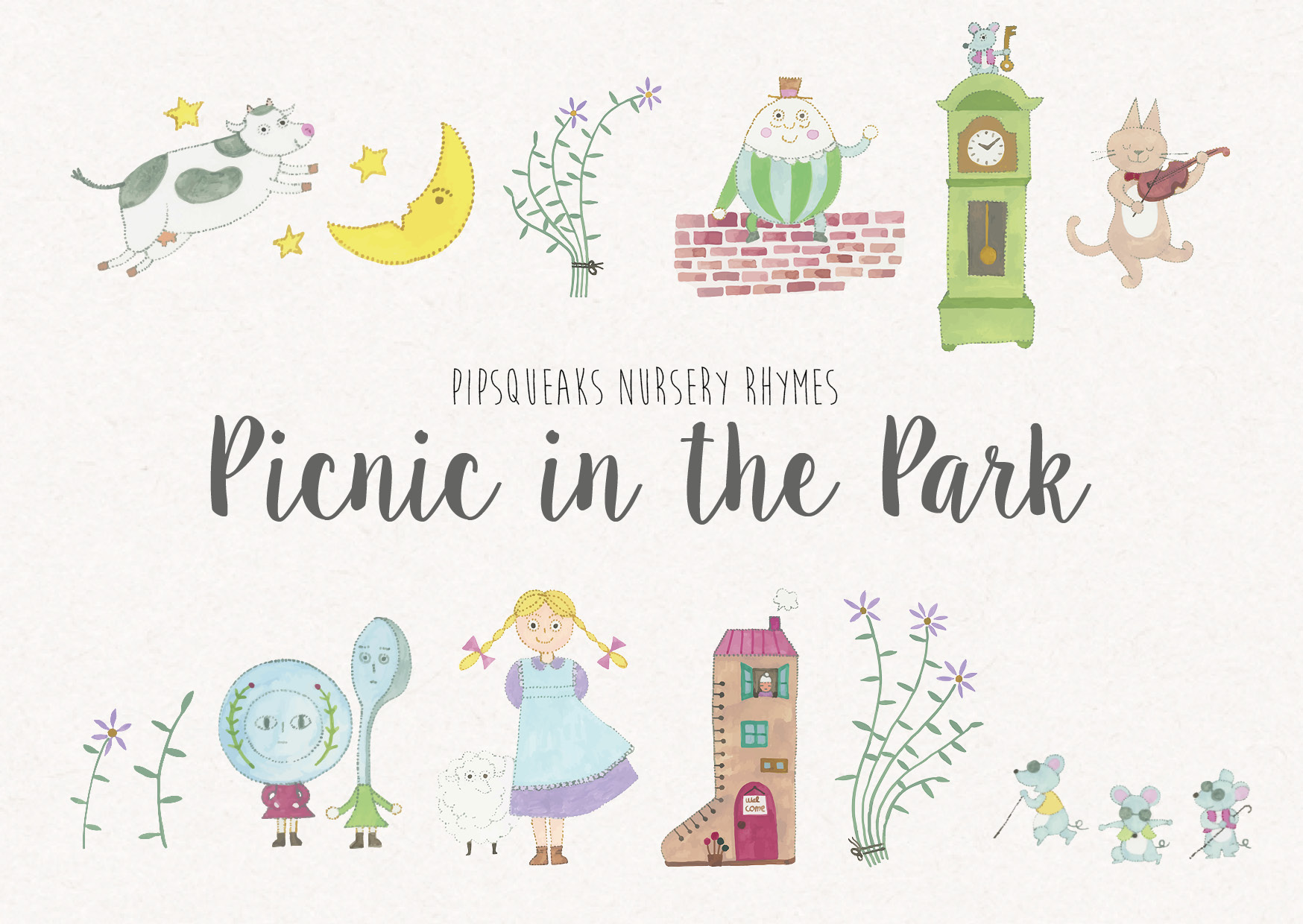 Pipsqueaks Picnic in the Park. Wednesday 13 June, 12.30-2.30pm, St Oswald's Park, Church Street. A highlight of the Pipsqueaks calendar, our weekly tots and toddlers group will move outside for a picnic and fun activities on a nursery rhyme theme. Bring your own picnic!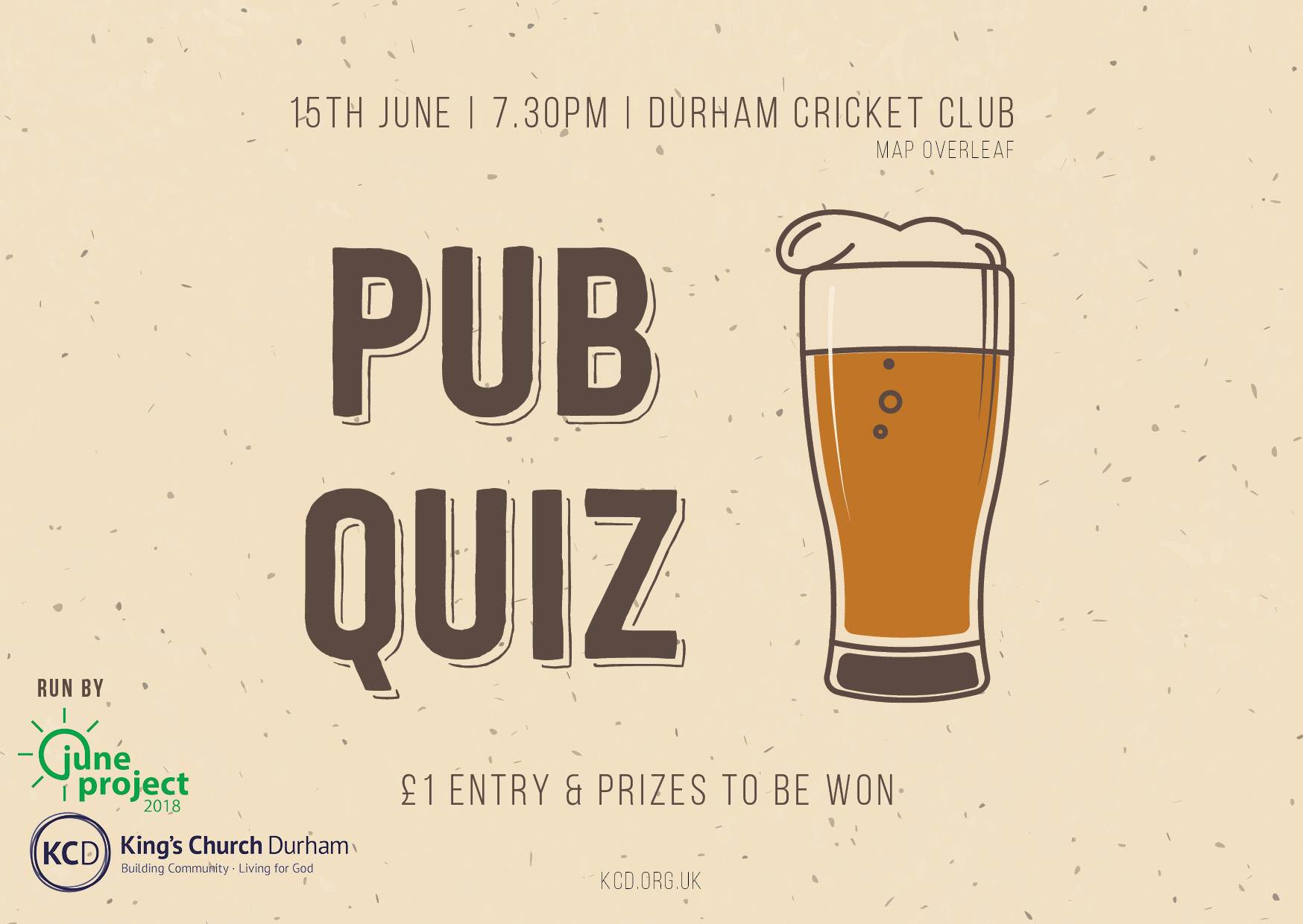 Pub Quiz. Friday 15 June, 7.30-9.30pm, Durham City Cricket Club, Green Lane. A fun social event with a cash only bar. Teams should be a maximum of 8 people — sign up your team via ChurchSuite or join a team on the night. ChurchSuite / Facebook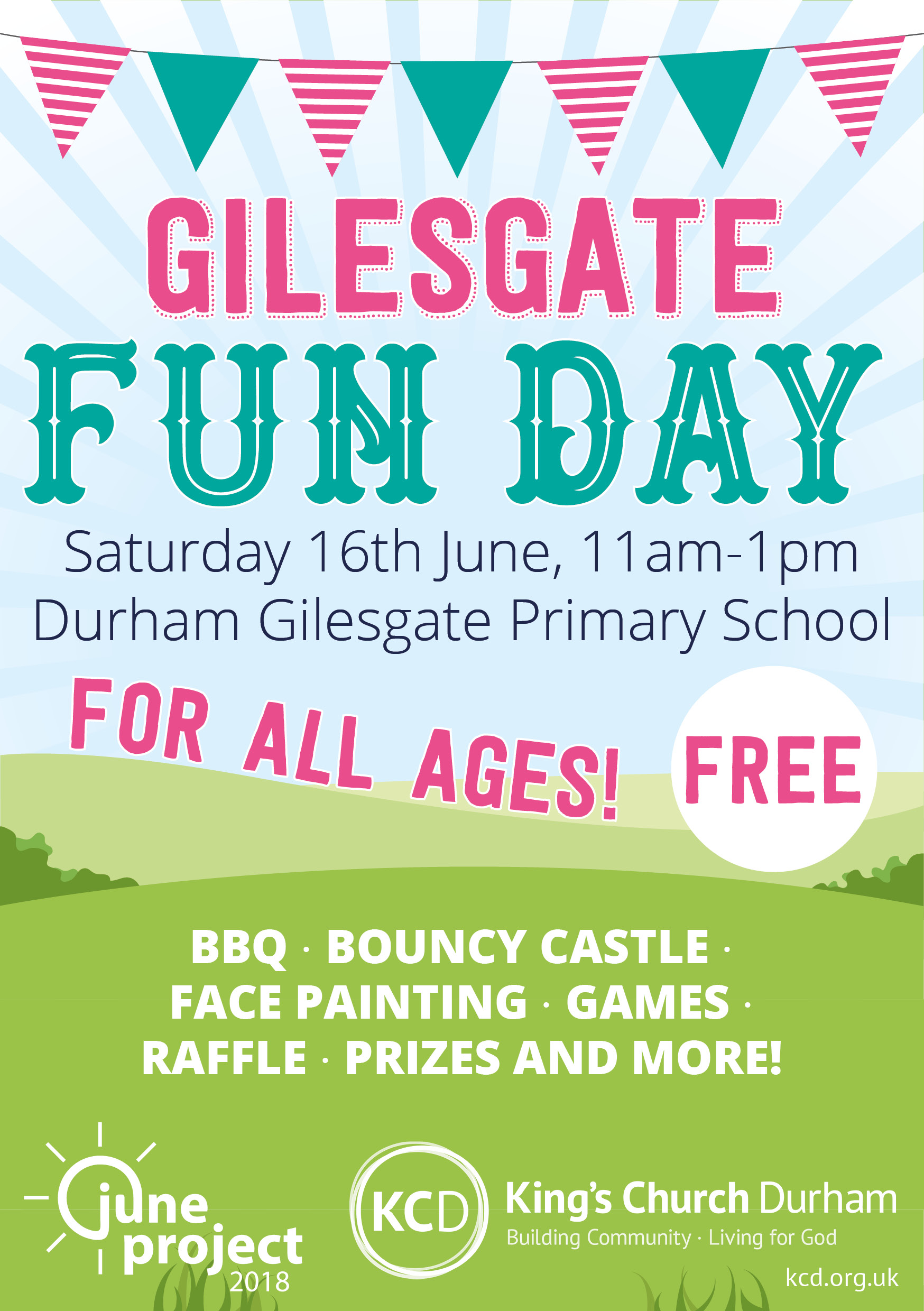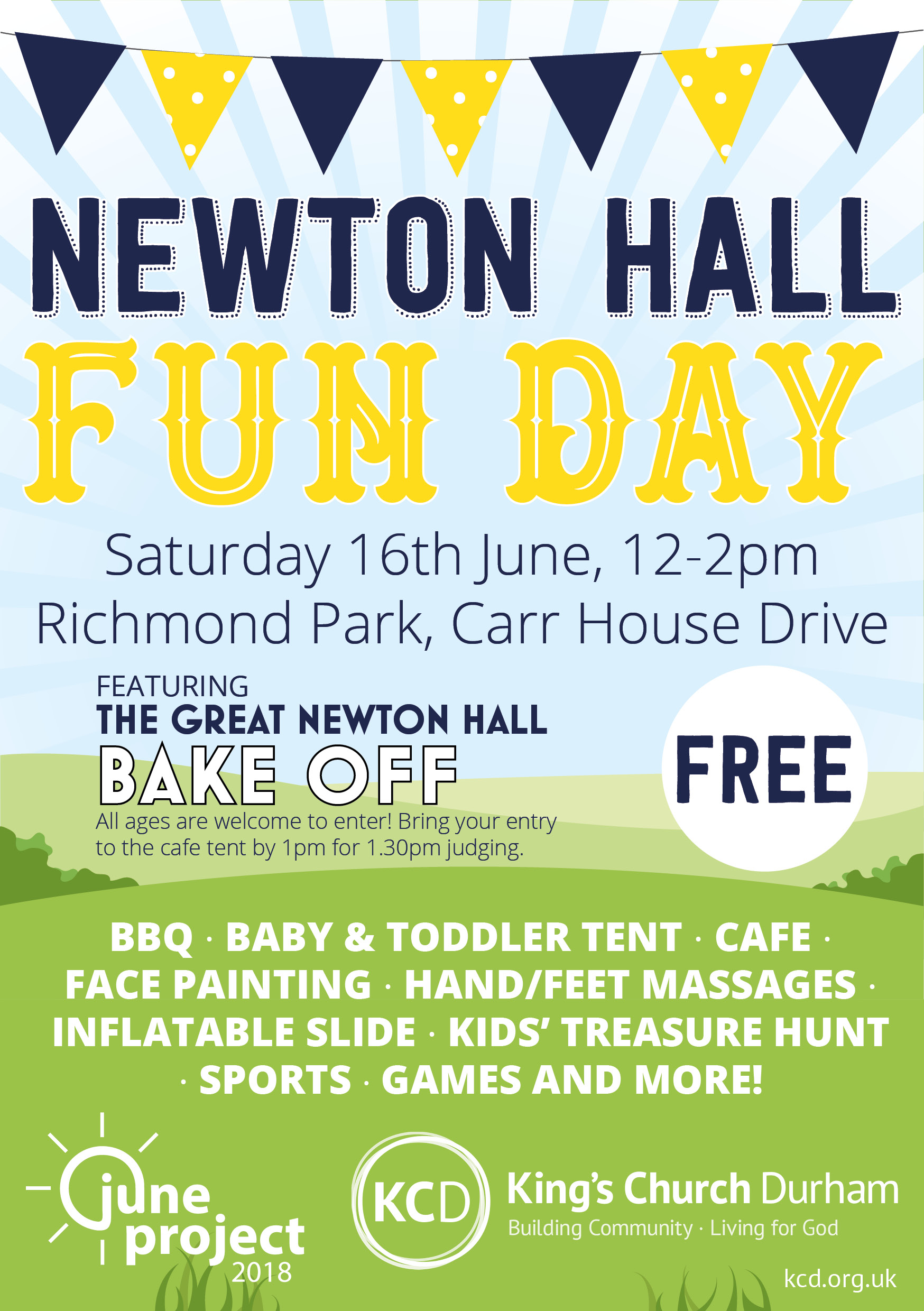 Community Fun Days. Saturday 16 June, various locations across Durham! BBQ, games, facepainting and lots of fun! Facebook Newton Hall Fun Day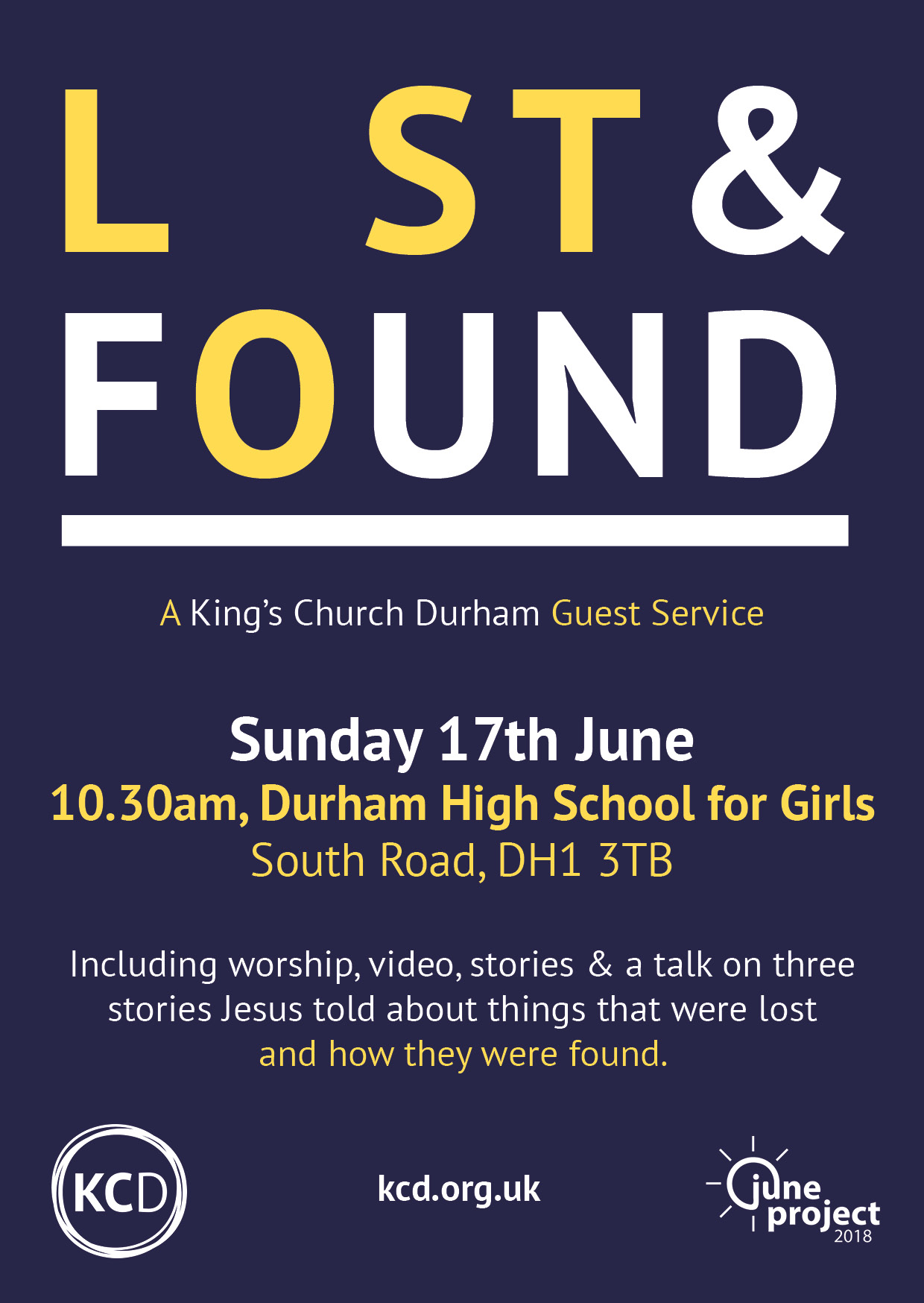 'Lost and Found' Guest Service. Sunday 17 June, 10.30am, Durham High School for Girls. We'd love you to come and join us for our June Project Guest Service, particularly if you're not someone who normally comes to church – this is especially for you! There will be worship, a video showing all we've been up to during June Project, people telling their own stories and a talk on three stories Jesus told about looking for and finding things that were lost. Everyone's welcome! There'll be fun activities for children during the talk and refreshments served afterwards. ChurchSuite / Facebook