Student Ministry at Kings
Kings is a lively Christian community worshipping at the heart of Durham City. We are committed to the preaching of Scripture, open to the work of the Holy Spirit and active in mission and service in the local community.
Students from all sorts of church backgrounds (and none) are involved at Kings. We are a charismatic evangelical church, linked to the Ichthus Christian Fellowship in London and a member of the Evangelical Alliance. Whoever you are and wherever you are from you will find a warm welcome here.
We have various activities specifically for students, including clusters and cells, student getaway, Alpha and the June Project summer mission, but we encourage students to participate in all aspects of church life.
Our main prayer for you as a new student is that you get stuck into one of the many local churches in Durham. We have written a letter of guidance on how to think through principles about finding a church.
Freshers Week
We have lots going on during Freshers Week for you to come along to:
Sunday Worship
Come to Morning Worship at 10.30 am in Dunelm House on September 29 and October 6. Evening Worship is at just 6pm on September 29 and then 6pm & 7.45pm from October 6 onwards in St. Oswald's Institute.
Prayer & Worship Gatherings
Each evening, other than the Student Gathering on the Wednesday, from 7.30-9.30pm in Freshers Week there will be a space for you to come and worship and pray in The Appleby Rooms. Just come and drop in during that time!
Student Gathering
More info opposite, but this will be happening on October 2.
After Hours
Each night we will be out blessing all those that come by The Appleby Rooms on their way to and from a night out with a free drink. We'd love to meet you with your mates!
Freshers To-do List
1. Visit us on a Sunday
This is the obvious one but is by far the best way of seeing what Kings is like. We have two Sunday services during term-time and it's worth checking them all out if you can but Morning Worship is top of the list!
2. Sign up to hear more about Kings
We will be sending out emails regularly over October to let you know more about what's happening at Kings. To find out more info do sign up to the Freshers contact list.
3. Join us for lunch
We will be having a student lunch at 1pm after Morning Worship on 6th and 13th October. This is an opportunity to meet some older students, more new students, eat free food and hear more about the church.
4. Come to our Student Gathering events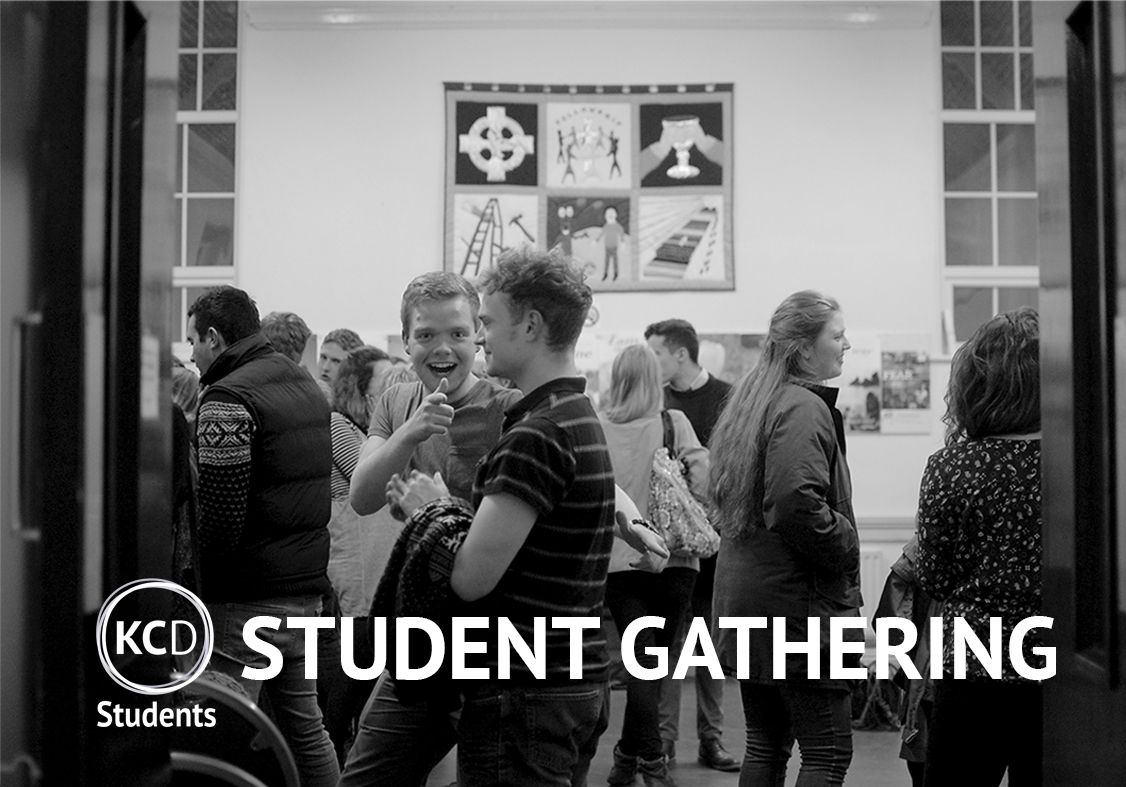 On Wednesday 2nd & 9th October we are putting events on for new students to Kings. There will be a free meal at 6.00pm before meeting with all the returning students at Kings join us for a time of worship, a talk, and response. There'll be plenty of time to meet new freshers as well as see returning Kings students. The evening will be over at 9.30pm. This is a great way to hear more about what Kings does for students as well as actually experiencing it for yourself.
5. And in the meantime…